Nowadays In Dubai UAE, Moving home or offices from one place to another place, people are changing their jobs or moving workspace are normal. So you will search for the authorised and professional movers in Dubai, moving companies in Dubai, furniture movers and packers in Dubai, relocation services in Dubai.
It is easy to find Top Ten Professional Movers and Packers in Dubai with the Help of QUICKSALE UAE.
Here we are listed the Top Ten Movers and Packers in Dubai, so you can choose them by contacting directly to the companies with the details that we provided.
---
Abraj Movers and Packers Services in Dubai
Your move will truly be memorable when you move with Abraj movers and packers. We are providing excellent and affordable moving services in all over UAE. Our goal is to give them a seamless move without worrying anything as our movers and packers are well-experienced and very efficient in all types of moving. Our service includes moving, packing, dismantling and fixing of any type or furniture and appliances. We also do removals and fixing of curtains, lights and etc. We are available 24/7 so whenever they want to transfer, they can easily contact our team.
Contact: +971 505060455
Website: moverspackersdubai.aaaa.ae
---
Al Amana Movers and packers in Dubai
Movers and packers in Dubai is the one you should hire whenever you want to move at new places or in other establishments.
Whenever there comes a word like moving, people love to relocate to their coveted places. For every individual, the thought of relocating to the desired place is the most magnificent one. Moving and packers in Dubai are here to ease your relocation journey. If anyone of us is given a chance to shift to our adored place we will love to do it with the blink of an eye if and only if we could be able to find the time from our busy schedule. The only hurdle between shifting to our favorite place is our thought routine and will always remain the same. Just because of this busy schedule people delayed it on the next day and most of the time this next day takes years to be the one. Moreover, the shifting seems to be a Herculean process for less developed areas.
The United Arab Emirates is considered a business hub where life is so busy and fast that it is very problematic to relocate. Even one wants to do this quickly but wouldn't find the time to do so. Moreover, a person cannot do it separately, and he will always in need of some people who can help him out in this tough situation. By being developed state there always a lot of foreigners performing their jobs and with this; they bring the need for relocation too. If you are also among the ones who want to relocate and searching for the best movers then you are in the right form. Al Amana movers are considered one of the most prestigious and trustworthy movers and packers in Dubai. They are in the moving industry for the last 20 years. Their professional movers are working with great professionalism that they have earned the label of becoming the best movers.
Contact: +971 26661645
Website: www.aamovers.ae/movers-and-packers-dubai.html
---
KK Movers and Packers LLC
Khalifah Khalfan Transport LLC
Khalifah Khalfan Transport LLc- Having initiated our services 8 years ago in Deira, Dubai, we were inexperienced, new and just like any-other local mover and packer. All we had were two things; an understanding of our service, and a deeply integrated focus towards you. With the passage of time we realized that the norms of this sector involved getting the job done only with no regard for our customer convenience. This is when we thought of restructuring our entire process of moving so that the task would be simplified to great heights for our sovereign customer (You).
Khalifah Khalfan Transport LLc broke down the moving process in several parts and thoroughly assessed each stage involved in relocating. KK Mover Dubai knew that a service like moving and packing is hired primarily to ease up the task of relocating and with this motive in mind we started developing our services with an approach that changed the concept of relocation from the ground up.
Its our attention to detail in such a tiring and time-taking procedure like Industrial Packing which has got our clients satisfied and made us into pioneering market leaders of this day and age in UAE.
Contact: +971 503079059
Website: kkmover.com
---
ALLIED THE CAREFUL MOVERS
For almost 400 years our name has been synonymous with high quality home moving. From the packhorses of the early seventeenth century, to the most advanced shipping and transportation methods of today, with over 600 locations in more than 40 countries Allied has grown to become one of the largest and most respected providers of moving services, handling over 50,000 international moves every year. First established in 1997, Allied UAE is supported by over 90 employees. As part of our commitment to workforce diversity, our UAE office employs 12 different nationalities. And in keeping with our corporate commitment to community giving, we contribute to organizations like the Royal British region, Take my Junk, The Box Appeal, Cure Kidz, Breast Cancer Awareness.
Contact: +971 4 818 0400
Website: www.allied.com/ae
---
First Removalist
Movers In Dubai with a stellar reputation: First Removalist
Are you looking for movers in dubai Planning to relocate to or within a different region can be quite stressful.
The additional concern of how you are going to move your belongings is even more stressful in itself.
That's why if you are considering moving to or within Dubai,
you should trust the First Removalist movers in Dubai to relieve you of your stresses associated with the removal process by ensuring all your items and belongings are moved in the safest and most efficient manner.
at First Removalist we pride ourselves in our ability to constantly and consistently implement professional conduct within all aspects of your removal service. Moving is not an easy process nor is it an inexpensive proposition.
That's why it's in your best interest to hire a professional Moving Provider Like First Removalists.
When considering the amount of time and energy needed to accompany such a complex and timely process,
just know that selecting our professional movers in Dubai is in your best interest. Here, we are the best movers in Dubai as we handle every aspect of the relocation process so that you are able to direct your focus on other important parts of your move to Dubai. Starting life in a new city or area may be quite challenging.
Contact: +971 525633557
Website: www.firstremovalists.ae/dubai-movers
---
EASY TRUCK STORAGE & MOVING
Easytruck MOVING & STORAGE was launched in 2009. The company began as a professional moving company and branched into the storage business in 2011.
In 2013 they combined their expertise in professional moving services & storage to create an entirely
new approach to the business – and mobile storage was born!
Easytruck now operates Over 700PODs in 30,000sqft of air-conditioned warehouses conveniently
located in the heart of Dubai.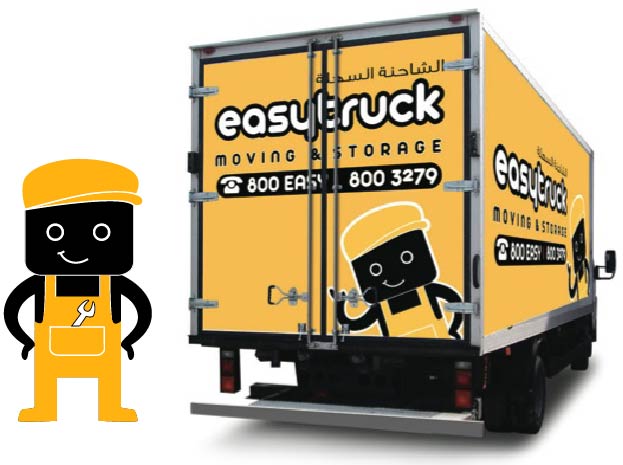 Contact: +971 564334959
Website: easytruck.ae
---
SAFA MOVERS
Safa Movers is the leading Movers from Dubai, United Arab Emirates with the widest network in and around UAE. We offer premium moving & packing services at Dubai, UAE for the most affordable pricing. We are in the industry since 2005 on various services like storage and warehousing in UAE, villa shifting service, office shifting and many more offering with world class professionality. Safa Movers is the biggest moving & packing company in UAE headed at Dubai. We have a very dedicated team of employees working for Safa Movers making us the largest team of moving companies in Dubai.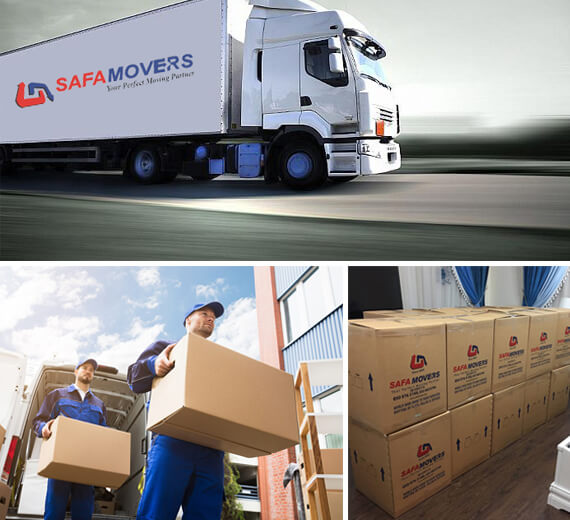 Contact: +971 558835786
Website: safamovers.com
---
MOVE ONE MOVING & STORAGE
Best Moving Company in Dubai | Diverge amongst Moving Companies in Dubai: Move One Inc.
Dubai Local Movers (Bahawalpur Transport L.L.C) hires permanent and well trained employees to ensure that your furniture items are properly wrapped with clean moving stuff for safe arrival at your destination. Dubai Local Movers (Bahawalpur Transport L.L.C) has grown to be one of the most appreciated and recommended companies in UAE. More than 55% of our business is referred to us by customers who have moved with us in the past. Our list of satisfied customers is growing everyday and many of our customers have committed themselves to using us for any future moves they may make.
Move One moving company in Dubai (moving companies in Dubai) expresses that relocating is never easy, as you will inevitably have to leave behind precious keepsakes in order to start your new life as an expat. Therefore, when moving for an international assignment, it is always important to ensure that you prepare all of your necessary belongings. When packing for your big move, keep the following question in mind: What do I need to bring? Passport, travel papers, any required visas, and other important documentation.
Contact: +971 4 438 5300
Website: www.moveoneinc.com/moving/moving-company-dubai
---
PACK N MOVE LLC
We are a Global Company with Accreditations from huge International Moving Organizations Aiming to always improve our services with the latest trends up to date. We serve you with our 15 years of experience in Mobilizing Homes & offices within the UAE, GCC, and around the Global.
Our mission statement "Assuring a quality move to customer satisfaction every time" clearly defines our goal. We are committed in providing a quality move which comprises of a pre determined move plan with value added services without claims and complaints and guided by accurate communication and proper documentation.
Our defined operating procedures, continuous staff training programs, and daily performance evaluations ensure customer service levels are of the highest standard levels. To add, our well maintained facilities, equipments and materials supported with professional estimation expertise, move counseling, maintenance of international packing standards, standardized packing materials have enabled us to become a professional moving company in this region.
Our services apart from handling international moves also include handling of local/domestic moves (homes& offices).
Contact: +971 4 333 1860
Website: www.packnmovedubai.com
---
WE MOVE
WE MOVE – MAKING YOUR MOVE EASY, STRESS FREE, AND IN LINE WITH YOUR PLAN
We Move – a moving company in Dubai – is known for providing quality moving services with exceptional service quality and trained moving crew in the region. We believe in proposing working solutions to resolve your moving problems and help you remove the obstacles that you're likely to face during the move from your old apartment to the new address.
One of our primary services includes the local moving that is specifically designed to reduce the stressful events of your journey when you select us as your moving partner. We help you in planning, executing and completing the local moving in Dubai in easy and efficient way. We provide our full support to you in managing the packing, securing and transiting your items from one place to another by using the safest moving procedures.
We strive for adding more services with the same service quality and dedication to the customers. Our services include international relocation and free consultancy to help you understand the complex procedures it involves. We provide you our suggestions that are backed by years of industry research and aim to simplify the whole process whenever and wherever you need international relocation services in Dubai or across the globe.
Contact: +971 04 3284380
Website: wemove.ae